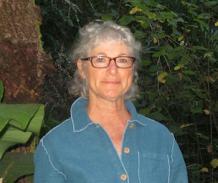 Jude Hobbs
Jude Hobbs is an internationally recognized permaculture educator, land consultant, and designer. Drawing upon 30 years' experience of utilizing whole-system design techniques, she provides environmentally sound solutions in urban and rural settings which promotes sustainable actions.
Through her business Agro-Ecology Northwest she specializes in optimizing resource conservation, plant selection, biodiversity, watershed enhancement and income diversification. Jude has written an Oregon State University Publication: A Guide to Multi-Functional Hedgerows.

As an educator Jude brings her passion for permaculture to her teaching which is adapted for international audiences. She develops curricula to encompass diverse learning styles applying techniques that are accessible, inspiring and information rich.

This Teacher Training is modeled after the advanced course in Teaching and Design, Jude attended with world renowned Permaculture Instructors, Max Lindeggar and Lea Harrison in 1990.

As a co-founder of the Permaculture Institute of North America (PINA) and the Cascadia Permaculture Institute, she actively supports the next generation of permaculture trainers. PINA and CPI are professional development organizations focused on mentoring to assist PDC graduates in their journey toward professional practice.

Jude co-tends Wilson Creek Gardens, a 7.5-acre homestead and Permaculture demonstration site located outside Cottage Grove, Oregon. www.cascadiapermaculture.com

Jude's intention is to empower people to creatively change their everyday patterns
so as to care for the earth and each other.